A breakthrough campus core switch that extends intelligence from the edge to the core.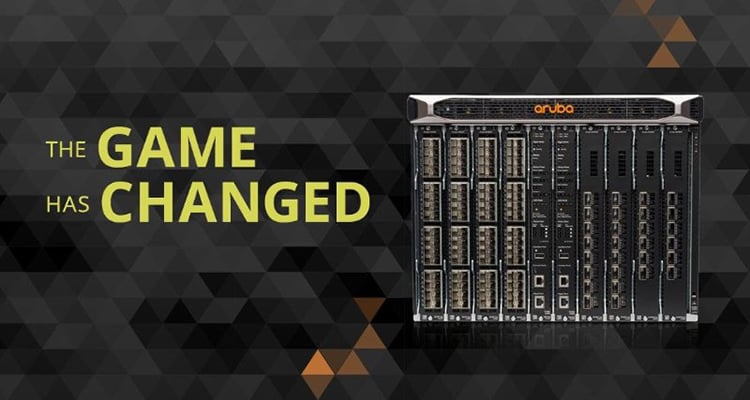 The past several decades in networking have been defined by static, closed networking solutions designed for the client-server era. Aruba is introducing the Aruba 8400 core and aggregation switch, a game-changing solution offering a flexible and innovative approach to dealing with the new application, security and scalability demands of the mobilecloud and IoT era.
The 8400 is based on the new ArubaOS-CX, a modern software system for the core that automates and simplifies many critical and complex network tasks. Its unique Aruba Network Analytics Engine provides the ability to monitor and troubleshoot the network, system, application and securityrelated issues easily, through simple python agents and REST APIs. The Network Analytics Engine capability comes with a built-in time series database that enables customers and developers to develop software modules that allow historical troubleshooting, as well as analysis of historical trends, to predict and avoid future problems due to scale, security and performance bottlenecks.
The 8400 provides industry-leading line rate 10GbE/40GbE/100GbE port density, very low latency, and scalability for support of full Internet routes. The Aruba 8400 rounds out Aruba's Mobile First switching portfolio with an enterprise core and aggregation solution that ensures higher performance and higher uptime.
High-speed fully distributed architecture
Provides up to 19.2 Tbps switching capacity with up to 7.142 billion packets per second (BPPS) for throughput; all switching and routing is performed in the I/O modules; meets the demands of bandwidth-intensive applications today and in the future
Network Analytics Engine
A first of a kind built-in framework for network assurance and remediation. Combining the full automation and deep visibility capabilities of the ArubaOS-CX, this unique framework allows monitoring, troubleshooting and easy network data collection by using simple scripting agents.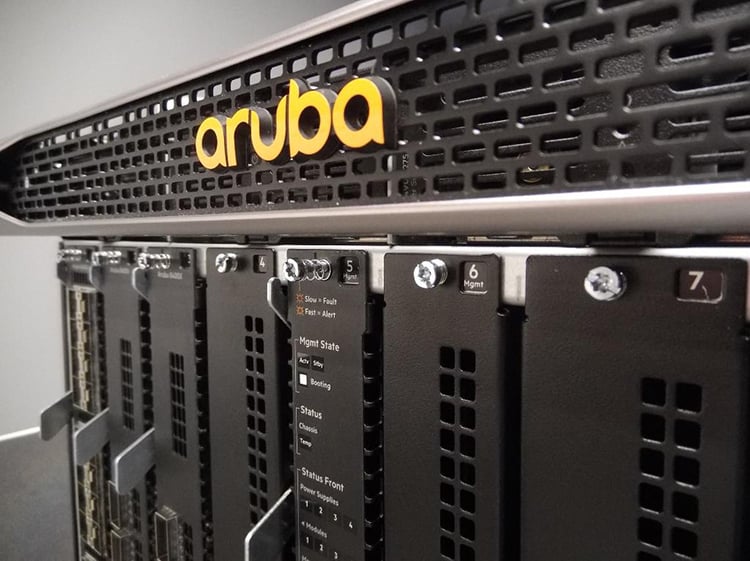 High-density port connectivity
Offers up to 8 interface module; a 32-port 10 Gigabit Ethernet with MACsec in HW, an 8-port 40 Gigabit Ethernet, and a 6-port 40/100 Gigabit Ethernet module.
sFlow® (RFC 3176)
Provides scalable ASIC-based wire speed network monitoring and accounting with no impact on network performance; this allows network operators to gather a variety of sophisticated network statistics and information for capacity planning and real-time network monitoring purposes
Key features
High performance 19.2 terabits per second switching (1.2Tbps/slot) capacity
Carrier-class high availability with redundant management, power and fabric

ArubaOS-CX enables automation and programmability using built-in REST APIs and Python scripts

Intelligent monitoring and visibility with Aruba Network Analytics Engine

Advanced Layer 2/3 feature set includes BGP, OSPF, VRF, and IPv6

Compact 8U chassis with high density, line rate 10GbE/40GbE/100GbE connectivity

Multi-chassis link aggregation



Notis: Text och bilder avser plattformen. För mer specifik information om bestyckning, se specifikationen.